Our studio is designed to be a friendly and encompassing space for teaching and learning about human health and movement.
We have a variety of Joseph Pilates' designed apparatus; Reformers, Trapeze Table, Wunda Chair, Barrels, Ped O Pul, Foot Corrector, Toe Corrector, as well as the Core Align developed by Physical Therapist Jonathan Hoffman.
Our instructors are accredited with the Pilates Alliance of Australasia.
The studio is very close to the beach and cafes, with easy parking.
​
Originally established in 2004 as a small mat class business, Pilates and Movement has evolved and grown with its Founder and Head Teacher, Nadine Kent. When Nadine moved back to her childhood home of Coolum in 2006, there were very few Pilates studios, so Nadine worked with, and learned from many skilful Physiotherapists and Osteopaths, and established Pilates classes in these therapy spaces. The Coast has grown so much in the last fifteen years, so it was a privilege to meet and learn from these intelligent minds within a smaller community. In 2009, Nadine opened her own Pilates studio space in Marcoola, and has trained many of the Pilates teachers within the larger movement education community.
​
We are constantly learning so that we can share that knowledge with you.
We want to help you reconnect and rebuild your natural strength and ability, for a happier richer life.
offering

PILATES

& the

GYROKINESIS®
exercise method
BREATH - CONCENTRATION - CENTERING - CONTROL - PRECISION - FLOW
SUPPLE - NARROWING THE PELVIS - THE FIFTH LINE - OPPOSITION - YAWNING - SHIVER
Originally called Contrology, it is more than just exercise, Joseph Pilates wanted the student to understand how the mind can control the body to create change. Joe Pilates was born in Germany, and as a sick child he explored and created exercise to heal and strengthen himself. In WW1, he was interned in POW camps, in which he created his unique equipment for injured soldiers. His move to New York in 1926, saw him open his studio at a pivotal time in history, where great movers were converging with new ideas and Joe's passion and intelligent exercise saw him front and centre of this movement. Joe was a boxer, wrestler, gymnast, skiier and loved moving outdoors. His philosophies were that of BREATHING, WHOLE BODY HEALTH AND COMMITMENT.
the
GYROKINESIS®
exercise method
An unique movement method created in the 1970's by Romanian dancer, Juliu Horvath. After injuring himself and discovering Yoga he gained new insight into the energetic healing of movement. From these insights, he began creating an original energetic practice that borrowed from the teachings of nature. The GYROKINESIS® exercise method shares the benefits and qualities of Yoga, Dance and Tai Chi, with it's continuous flowing movements, synchronised with corresponding breath patterns. The class starts with a warm up sequence to 'awaken the senses' and stimulate the nervous system. Followed by a seated sequence of fluid spinal motions, and then continuing to mobilise the shoulders, hips and spine with a floor sequence and an aerobic standing sequence.
These classes are specifically designed for your individual needs. Using the uniquely designed Pilates equipment such as the Reformer, Trapeze Table, Wunda Chair and Barrels, you are guided through a workout that will mobilise and strengthen, and teach you better muscle recruitment patterns to help you achieve a more balanced pain free body. There are a maximum of three people per hour class and every person is working at their own pace and challenge point.
The equipment was superbly designed by Joseph Pilates and can assist or resist you in an exercise, so the choices are endless, making these classes suited to everyone
of all levels.
​
We offer small group mat classes (4-8 people), so that you still get the individual attention and correction you need to improve your movement. Working together, the class explores exercises through all planes of movement, stretching and strengthening to get a full body workout. These classes are great for getting to know mat exercises for home practice.
New to Pilates & Movement, we are hoping to offer workshop intensives, in which we run a short series of back to back classes in either Pilates or GYROKINESIS® exercise.
If you are able to dedicate the extra time, you will feel the added benefits of moving regularly, refreshing your body and mind with much needed vitality.
We also hope to offer strength and conditioning workshops specifically for sports enjoyed here on the coast, such as Surfing, Cycling, Running and Golf.
​
​
​
​
​
​
"Intelligence guided by the will using memory and imagination assisted by intuition."
Romana Kryzanowska (Joseph Pilates' chosen protege) on the five functions of the mind in Pilates.
​
Nadine Kent grew up in Coolum Beach when there were few shops to speak of, and only one dance school in town. Although her inspiration was to dance, her body was not so willing and after injury, she found work in Film and TV. With a burning desire to return to dance, it was only through Pilates that she was able to strengthen her body to complete a four year Dance Education degree. During that time, she worked with many leading independent choreographers and loved every minute of it.
​
At this time, Nadine also took the opportunity to train as a Pilates teacher, first as a trainee and then senior instructor with Alan Menezes in his Sydney studios, before training with Polestar Education in 2005. Polestar Pilates is now a renowned international Pilates education body, and Nadine is proud to have been an intregral part of it's growth into Queensland when she moved home in 2006.
​
With much question over which Pilates school is getting it right, Nadine believes Polestar is able to successfully honour the teachings of Joe Pilates, as well as have a strong scientific integrity. In recent years the top Pilates schools have come together to demand quality under the Pilates Alliance of Australiasia, in which Nadine is a Principal member.
​
Nadine is assisted in the studio by Suzi Strachan, who has also trained with multiple schools of Pilates, until training with Polestar Pilates and Nadine in 2013. Suzi spent many years as a 'Ships Capitan', and was able to take time whilst travelling to study with the Pilates organisation, B.A.S.I. in the USA, before honing her skills in Australia. Suzi brings great inspiration and energy to the team.
​
Most recently, Nadine has undertaken Level 1 Teacher Training in the longstanding, yet rarely heard of, GYROKINESIS® exercise method. Nadine has long been intrigued with the GYROKINESIS® method, and with the current fashion to fuse Pilates/Dance/Yoga, Nadine preferred to seek out this original method, as she believes it's focus on energetic pathways, breath and motions of the spine, offer a more intelligent movement discipline than other new fusions.
​
BACHELOR OF EDUCATION Dance​
DIPLOMA in Professional Pilates Instruction (91491NSW)
Certificate IV in Pilates Instruction (91121NSW)
Principal Member Pilates Alliance Australasia (10,000+ hours)
Polestar Education Australia MENTOR & ASSISTANT EDUCATOR
Certified Level 1 Teacher - The GYROKINESIS® Method
Module 1 & 2 Scolio-Pilates®
Breath Mastery Fundamentals Dan Brule - O2 Collective
Z-Health Neurofundamentals
Studio Semi-Private classes run Monday to Friday.
Classes start 7.30am to 11.30am and 3.30pm to 7.30pm.
Except Wednesday mornings and Friday afternoons.
The schedule changes depending on demand.
​
Three people per one hour semi- private trio class.
​
You need an initial private consultation to join the studio semi-private classes.
In the initial consultation, we will explore the fundamentals of diaphragmatic breathing and how it relates to your muscles for stability and mobility. Our aim is to discuss your history, and to work through the Pilates exercises to determine the best movement plan to assist you in reaching your movement goals.
​
INTRODUCTORY STUDIO: $440.00
(includes Initial Consultation plus ten semi-private trio class)​
​
STUDIO
Semi-Private Trio 10 PACK - $390.00
Semi-Private Trio 20 PACK - $720.00
(4 month expiry)
​
Semi-Private Trio CASUAL - $40.00
Private CASUAL - $90.00
​
Private 5 PACK - $400.00
​
​
GROUP CLASSES
​
Regular Flow GYROKINESIS® exercise
Wednesdays 8.30am - 10.00am
​
TBC
Sunday Monthly Restoration with GYROKINESIS® exercise
​
​
​
BOOKINGS ARE ESSENTIAL
24 hour cancellation policy
​
Pilates and Movement
1/44 Petrie Avenue
Marcoola QLD 4564
P: 0405144650
​
​
​
​
​
​
​
​
​
​
​
​
​
​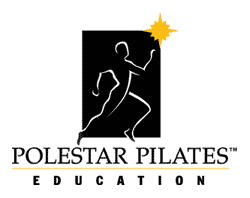 "The nature of things is to move... and an expression of existence is movement."




JULIU HORVATH creator of the

GYROKINESIS®

exercise method.